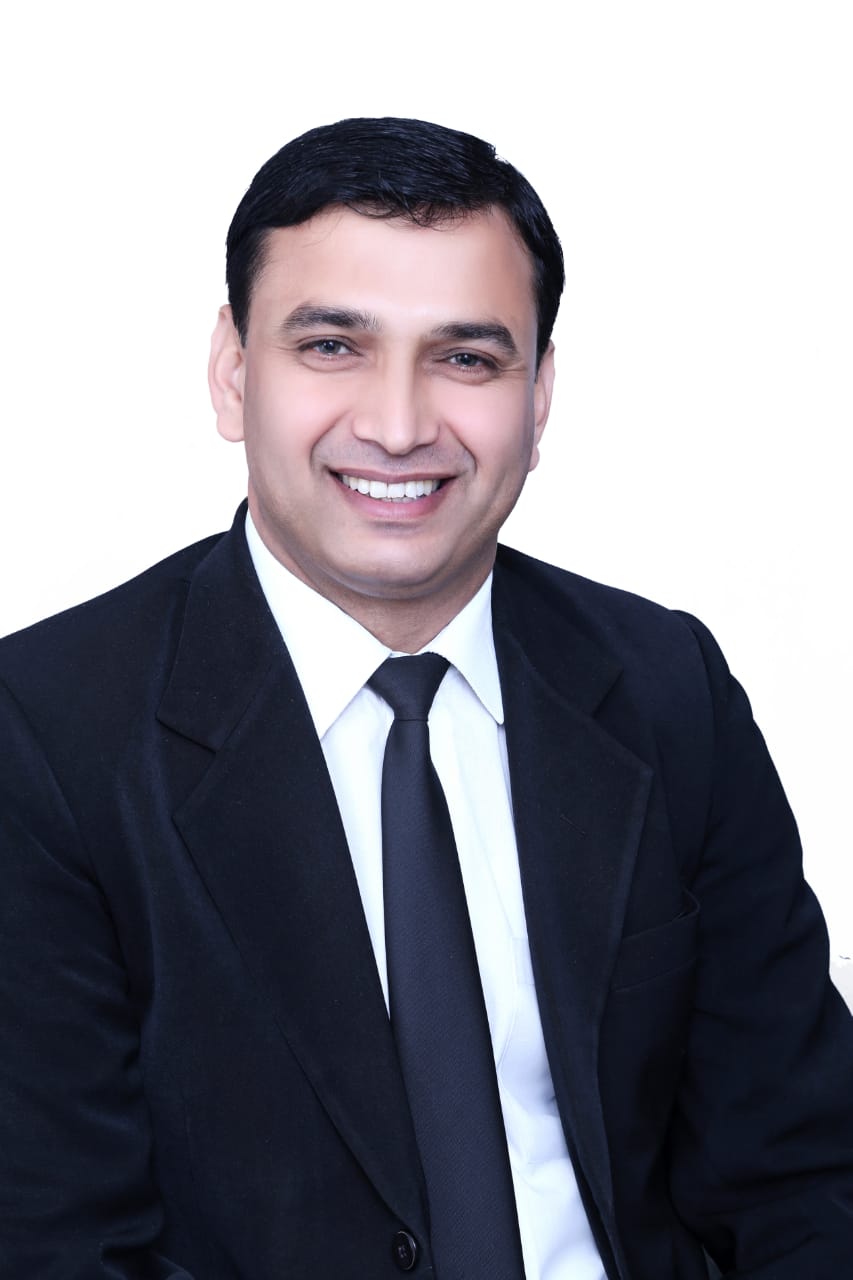 Respected Members,

Few months ago, you had entrusted me with the responsibility and honour of serving you as President District Bar Association Rewari. I have devoted every moment of every day with positive spirit, in fulfilling the same with fullest sincerity and honesty.
I assumed office at a time when our members were not having a clean drinking water facility, no proper library system and much awaited project of Lawyer's chambers block-II was pending due to indecisiveness and had made people of our Bar helpless, for which urgent and decisive actions were needed.
We systematically went about addressing these challenges and a Centralized Drinking Water R.O. System of one thousand litres /per hour capacity was immediately got installed.
Prompt and constructive actions were taken towards construction of Lawyer's Chambers, as a result draw of lots for the same was held in a record time and resultantly construction work of Lawyer's chambers block-II has already been started and the same will be made available for our members very soon.
Firm steps were taken for strengthening our library system and three offline library addition softwares of law finder were got installed in our library and regardless to say that we all are enjoying the facility with full enthusiasm.
Moreover in order to interact with the new entrants and to give proper recognition to them, a program namely "ADHIVAKTA SAWAGAT SAMMAN SAMAHROH" have already been started on monthly basis in which new ideas for the betterment of legal fraternity are being shared with them. Moreover, We have started to give CERTIFICATE OF MEMBERSHIP to the new members to develop belongingness among them.
New identity cards are being issued to our members to improve the Status of our profession.
Numerous measures have been initiated in order to stop entering the unidentified persons in our premises to ensure the security of our members and therefore, Identity cards have already been issued to the clerks (Munsi) and accordingly wearing of proper uniform and identity card are made compulsory for them while appearing in the court and likewise so many things have been done and many more are in pipeline to serve you better.
In order to facilitate our members many initiatives have been taken towards the beautification of our premises.
We are working towards educating our young lawyers to become a valuable asset of our law system as well as to the society at large, and therefore, We are going to conduct training workshops for them with the help of experts.
Respected Members, this is just the beginning and my objective is to transform quality of life, infrastructure and services in our Bar. Together we shall build our Bar of our dreams and that of our seniors. In this, I seek your blessings and continued support.

Wish you and your family a very happy and prosperous New Year 2020.

Always in your Service. ! Jai Hind !

Sudhir Yadav
President DBA Rewari.